6 Reasons Social Media Management
Services Are Essential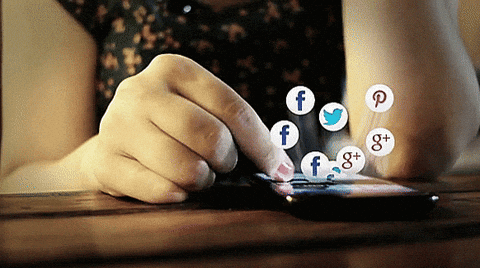 The world of social media is constantly changing, and it can be difficult to keep up with the changes. As a result, businesses are feeling overwhelmed with the amount of content they need to share on their social media channels.   
It has been said that "people who use social media are more likely to be interested in your services." Social media can be used for things like building trust with potential customers and current clients by answering their questions about your business; increasing brand awareness by posting engaging content on Facebook pages, as well as Instagram and Twitter; generating new leads through LinkedIn connections and other methods of networking; facilitating customer service inquiries via live chat or social media channels.
It's also very important for companies to have a strategy in place that will allow them to stay engaged with customers while also maximizing the return on their investment. 
Here are 6 reasons why businesses should use professional social media management services: 
1. Social Media Management Services can increase your brand awareness.
The right social media management service can help you grow an audience and give people access to what matters most about your brand – giving them all of the latest news, updates, promotions, contests or any other great deals they may be interested in!
With so many brands competing for attention, it's important that companies find ways to stand out from their competition. One way is through having constant interaction with customers via sites like Facebook where there are millions of potential new subscribers waiting at every corner just waiting for one more person who shares something relevant as well as interesting enough this will only make a good story even better.
2. Social Media Management Services allow you to focus on what you do best.
With all the time you spend on social media, it would be a shame to let that valuable resource go to waste. Social Media Management Services will take care of your account so you don't have to.
Social Media Management services are like having an in-house marketer who is always there for you and never gets tired! They'll do everything from posting statuses about company news or sending out tweets with links back to articles they think might interest their followers – without needing any direction at all from yourself! Let them handle the hard work while still getting credit as if they were yours – because ultimately what's best for business?
3. Social Media Management Services help you create a consistent, professional image across all social media platforms. 
Social Media Management Services gives you the opportunity to create a successful, professional brand that can be seen across all social media platforms.
Social Media Management Services help businesses maintain a strong image by providing them with an organized and consistent presence on multiple different platforms such as Facebook, Twitter, Google+, LinkedIn etc. One of their most popular features is creating content in advance for posts so your business will always have something new to post about without having this worry constantly weighing down on the back-end administration side of things
4. Social Media Management Services will save time and resources that would have been spent doing the work manually.
Social Media Management Services are the future of digital marketing. They will save you time and resources that would have otherwise been spent on manual work while giving your company a professional look online.
The world is becoming increasingly connected with new technology emerging every day so it's important to stay up-to-date in order to compete successfully today, tomorrow, and into the foreseeable future for all businesses large or small but especially SMBs who need their business presence across social media channels more than ever before because customers want an instantaneous response from brands they care about – even if only through likes/comments!
5. You'll be able to respond quickly when crises arise or opportunities present themselves.
When you're managing your business across multiple social media platforms, it can be difficult to keep up with every post and respond quickly enough when a crisis arises or an opportunity presents itself. That's why many businesses are now turning more often than not to social media management teams that make handling their accounts easier for them so they don't have to worry about being glued in front of the computer all day long trying desperately looking through each feed on every platform. You'll never miss out again!
An online presence is no longer just for personal branding anymore; it's about being on hand 24/7 when crises happen and making sure people know they can count on you at all hours of the day whether they need customer service, an opinion from someone who knows what they're talking about or even has something negative (but constructive) like feedback!
6. You'll be able to monitor conversations about your company in real-time and address customer concerns immediately.
Your social media management team will allow for real-time monitoring of conversations on your business's behalf as well as provide knowledge about the best practices in responding to these inquiries.
Using a professional service like ours can help ensure that even when days go by without any contact from customers it doesn't mean they don't have anything left unsaid or unanswered questions remaining!
Whether you're a small business owner or an individual, social media management is something that many people struggle with. It's time-consuming and requires skills in branding, marketing, copywriting, graphic design, as well as the ability to manage multiple accounts at once. Fortunately for those who don't have these skills up their sleeves already, there are plenty of options available for outsourcing your social needs!
For more information on how our team can help outreach your goals contact us today through email info@okoyeconsultants.com or click this link!