Reputation Management: Key for Essential Services
Forecasts claim that global GDP will lose about 346.98 billion U.S. dollars because of the Covid-19 Pandemic. Businesses providing "essential services" such as food and medical establishments are in no way immune from the effects of the pandemic. Just like any other business, they have to think of Nobel ways to keep themselves in the game.
If you are one of those businessmen tired of waiting for that "Eureka" moment to pop-up, well worry no more. Here are insightful views on how to keep your business relevant in this challenging time.
What do people say about you?
Generation Z poses a serious challenge to anyone, not just businesses. Today, people are not just talking behind your backs. They even talk in the "cloud" through the virtual space! And for businesses such as restaurants and dental clinics to keep their brands significant, they must have an excellent online reputation.
Falling on the traps
As a digital marketing consultant, I've seen how many businesses spent thousands of money to set up their websites with the hopes of fishing a lot of customers. And to their dismay, their websites don't do justice on their spending.
Managing online reputation is not as easy as having a beautiful website. Sometimes, the 'stunning' effects could cause you potential clients. Putting many aesthetics could affect the page-load of your website, thereby repelling your customers instead of attracting them.
In some cases, owners are not aware that their business' basic information is inaccurate. Known as NAP in digital marketing, the Name, Address, and Phone number must be on point to bridge customers towards you.
And to make things worse, negative feedback from angry diners are not responded to. These destructive comments will float in the air as representations of the service you offer.
These are traps many businesses often fall into, but with the right tool, issues like these could be resolved almost in an instant.
Online Reputation Management is Key
Here's where Reputation Management comes in!
Reputation Management covers many areas of your online presence. In essence, it's like making sure people are saying good things about you.
With today's advancement, engineers made products that house all solutions to problems related to managing one's online reputation. From a single product, you can remain on top of your business's online reputation, including monitoring and improving listing accuracy and understanding what's being said about your business online through mention, citation, and review monitoring.
Products like this lay the foundation for your business to earn 4-5 star ratings to establish trust and credibility with your customers!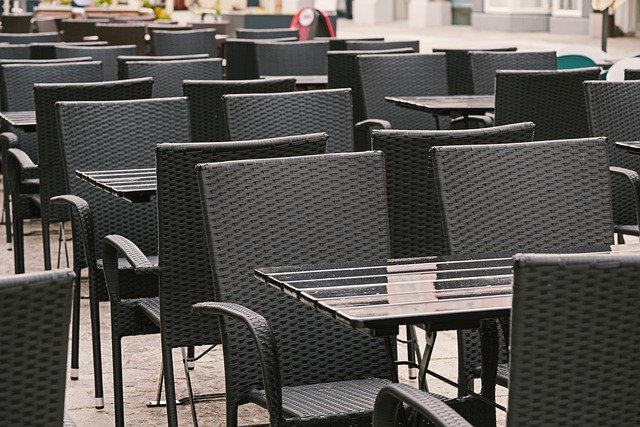 This is the 'Eureka' Moment!
More than any time in the history of the world, our situation calls for an outstanding effort. Just like what you do when you create combo meals to make your clients feel special. Or introduce dental packages to bring smiles to your patients, Reputation Management could be that elusive "Eureka" moment you've been chasing.
Reaching out to your clients and responding to their voices has never been easy. With customized approaches, your customers will truly feel special.
The World is Full of Negative
2020 could not get any more interesting. For some, this year has been a roller coaster ride with a lot of falls. Indeed, the world is full of daunting experiences. And people may be critical and cynical about the existence of your business.
But at the end of the day, it's your bread and butter that hangs in the balance. You would do all in your power to save it from perishing along with the negativities.
Establishing an excellent online reputation at this time of pandemic is vital for your business' survival and could prove beneficial in the long run. It could be key to your business' longevity.
Investing in Reputation Management
Rather than spending countless hours manually responding to each feedback you receive on your page, it would be prudent to invest in systems that would optimize your online ranking and give you organic traffic. This will give you your precious time back!
Unleashing the Potential of Digital Marketing
I haven't seen the "Universal" answer to all marketing concerns yet. But I am a firm believer in the innate power of digital marketing in resolving business problems.  More than ever now is the time to explore and unleash its potential for our benefit.
No one wants to leave their hard-earned business to wither and die. With the challenge we now face, one good question to ask might be: would you sink or swim?
Curious about swimming through the waves of competition and getting on top? Let our pool of experts handle your online reputation for you! We offer a free toolkit to get you that online Word-of-Mouth working for your advantage. Contact us as info@ocinteractivemarketing.com or click here for a schedule.