One day you think you're doing it all so well. Until this day came and you weren't really attracting so many customers or clients.
Where am I going wrong? What am I missing?
Well, maybe you lacked one little element, or should I say one small but impactful aspect.
* I think we should place a drum roll here*
CALL TO ACTIONS!
Not much of a surprise, huh? You know what they are, and you know what they do.
But are you doing it right? Are you constructing it the way it should be done?
Remember, in the business world, standing out must be a consistent characteristic. Standing out doesn't mean you're the good among the bad, but the best among the good. There are A L O T of businesses similar to yours, and the billion-dollar question is how to make the customers choose you among all your good competitors.
CUE CALL TO ACTIONS!
RIGHT! The most important call in marketing is not a customer/ client's call. It's the CALL TO ACTION. How can that be more important than a customer/client's call?
Simply put, call to actions drive a customer to call you.
WHAT IS
Call to action (CTA) is a marketing term to cue an immediate response from a visitor/user. It's a phrase that's used to tell the user what action to take.
You entice and encourage customers to get in touch with you, to shop at your store, to go to their site and consider their products and services.
Have you heard speeches of running officials during campaigns? What do they say to make you vote for them? "We will lead our country back to safety, prosperity, and peace!" something like that.
CTA's can differ in a lot of ways, depending on what you're selling and what services you provide. It highly uses persuasive writing to let the customers come to you.
SO WHAT
A CTA's purpose is to always convert a visitor or reader into a lead for the sales team.
You need a CTA because, without it, readers will eventually think, "So what?"
You present to a customer a good quality bag and tell them where it's made of, and you also tell them the advantages that it's waterproof and everything else. Then you immediately just leave her there, not knowing what to do, what to expect from it. End result, she'll never talk to you again!
Your goal is to answer these questions from their head: "What will I benefit from you?" "What makes your services or products purchasable?" "Will you be worth the pay?"
Note: Your CTA's should indeed be strategic enough to encourage your visitors to go to you, but never fake it out. Don't tell them to put up their emails to get a discount when you really aren't going to do it.
Your CTA's will not just be a failure, but your reputation will also be at stake. Those are the only two birds you don't want to get hit by one stone, from a customer even!
WHAT NOW
We know of the conventional CTA's in the marketing world. Some of these are discounts that precede a "Shop Now" button, benefits that precede a "Learn More" button, and the like.
What CTA's would suit your products and services?
Here are some examples to look into, just to give you a feel of what a good CTA is like:
NOTE: These are randomly picked CTA's from different companies, and it is not ranked from the best down to the least good.
These are CTA's from Facebook, Instagram, and CTA on websites and landing pages.
1. Facebook – CanvasPop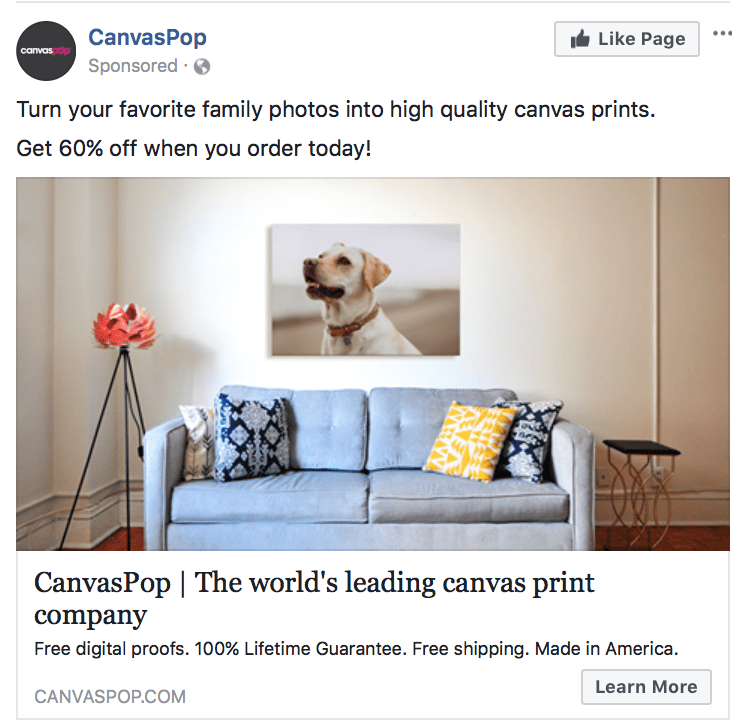 The CTA in this ad tells something like, "When you push this button (Learn More) and order now, you'll get 60% off!" I mean, who doesn't like discounts?
2. Instagram – Spotify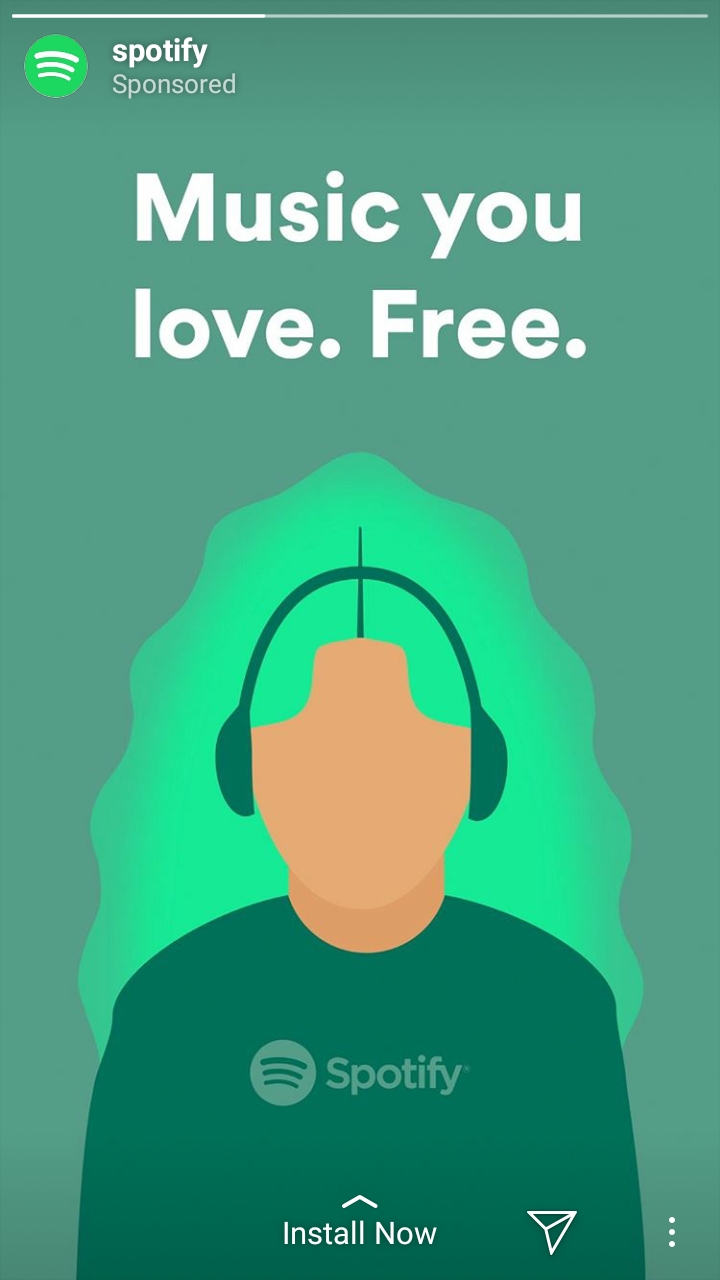 There's like two CTA's here. "Music You Love. Free." "Install Now"
There's a different energy when the word FREE comes up. Everybody likes money, and having you enjoy the things you love without spending anything is just perfect.
3. Landing Pages CTA
There's two here actually: Plated, Suntrust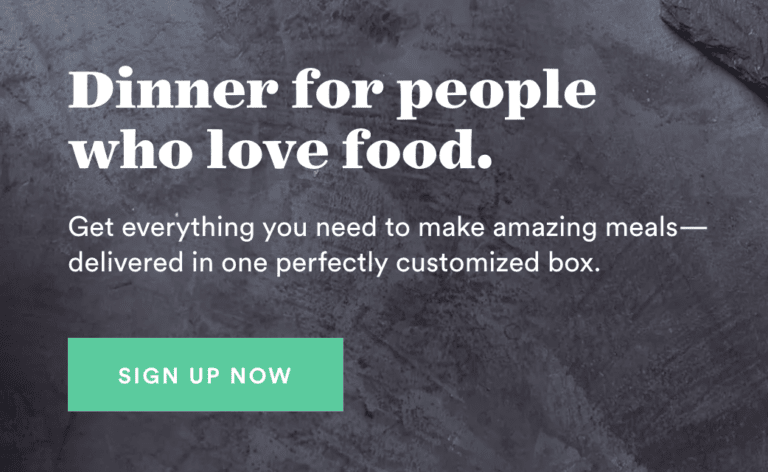 If you're a foodie, you'll definitely get your attention to this. Although the colour and background should've been a lot more foodful, the CTA works perfectly.
I mean, who doesn't love food? And the word "customized" gives you the feels of the word "specially made for you." I don't know about you, but I get the luxury feels when I hear that word.


Look how the CTA is constructed here, it gives a negative tone on the first sentence, but it bounces back when it says "BUT you can build it at onUp.com" and "Confidence Starts Here."
Don't you feel the power and motivation it gives you?
4. Website CTA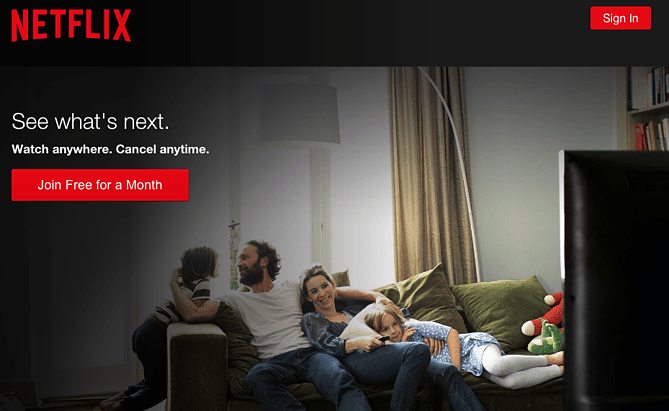 Here we are again with the word FREE.
What's good about these websites is that they let their customers experience maximizing the features all month round for free, and if they want to go on with it, they just quit or continue. It's at least we won't feel robbed when we get to pay instantly for the things we are unsure of and if the pay was worthy or not.
That's one good offer, partnered with a one good CTA.
So what's in it for you?
Remember, CTA's are sales talk and real talk at the same time. We create usefully, and eye-catching CTA's not to deceive but to make them believe for both of us to achieve.